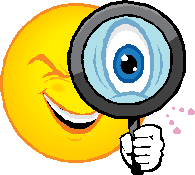 Check out the new photo albums of our library! Check back often as new photos will be added!
Do you have questions about the AR Program that we use at EHEMS? Want some good book review sites? Does your child want to search for a book in our library while at home? If so, check out the links button at the top of the screen for information about all of these topics!
Students have reviewed library rules. They are:
Be respectiful and considerate
Students in grades 2-8 may check out 2 books at a time; K-1 may check out 1. When finished, books may be returned in the mornings to the Library Return slot or kept until their classroom library time. Students are encouraged to check books out that are at their reading level. Information about Home Connect and Accelerated Reader will be sent home with the students at the beginning of the year. Reminder: go to www.arbookfind.com to check on a book's AR quiz number, points and book level.
Thanks to the Hardy County Founding Fund, our library will be receiving over 200 new books! There are a variety of books that have been purchased; Biographies, Fiction, Non- Fiction, Picture and Easy Readers!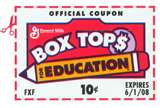 Save and send in those General Mills boxtops and the caps and carton ends from Coke products! It's an easy way to help your school!!
.